About CAST Chapter
As an authorized partner of Nergy India, CAST offers an array of educational products tailored to meet the specific needs of learners. Our diverse portfolio includes comprehensive courses on financial management, taxation, legal compliance, and regulatory frameworks. These meticulously designed programs equip learners with the necessary skills and knowledge to thrive in today's dynamic business landscape.
Features
Stand Out From Competitors By Offering Unique and Innovative Learning Solutions
Access to Cloud-Based Skill Ecosystem: Nergy360
MEPSC endorsed NSQF Aligned Courses - Aligned Courses
Courses with Credit Score Mapping as part of NEP 2020
New Business Opportunities in India's Growing EdTech Industry
Exclusive Pricing & Sales Support For Better ROI
Brand Establishment & Reputation Enhancement
Substantial Revenue Potential
Value Adds For Students - Employability & Entrepreneurship
Testimonials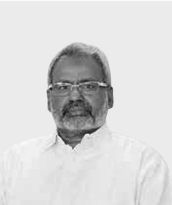 A M Kharim
Secretary
Chamber of College Association
As an industry expert in education, I highly recommend the Nergy's courses. It is a game-changer for students and working professionals, providing them with vital knowledge and skills to tackle intricate tax regulations and achieve statutory compliance. Their products are a great amalgamation of cutting-edge technology and impactful learning experiences, empowering students for success in the modern world. It's an essential resource for career growth and staying ahead in today's competitive business landscape.
Hari Kumar
Secretary
All Kerala Self Financing Engineering College Management Association
I must commend Nergy learning products for their innovative approach that combines technology and education. Nergy's initiative to digitalize commerce education is indeed a remarkable step. By leveraging technology, they are able to enhance the learning experience and make commerce education more accessible and engaging for students. This innovative approach has the potential to revolutionize the way commerce subjects are taught, providing students with valuable skills and knowledge to thrive in the digital age.

Connect with us on social media to stay updated with the latest updates from our brand. Follow us on Facebook, Twitter, Instagram, and LinkedIn to join our vibrant online community. Engage with fellow enthusiasts, get sneak peeks of upcoming products, and participate in exclusive contests and giveaways. Stay connected and be a part of our journey!
CAST EDUPARK, Chakkungal Road
Palarivattom Kochi - 652 025
+91 7736 028 882, +91 7736 018 882